The self-proclaimed "world's best creampie" website might actually not be lying about its status, because you surely won't be seeing a page about creamy pussies as good as this one.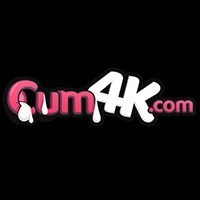 CUM4K FREE PORN VIDEOS
Cum4k.com , What you get to see in here are gorgeous girls with big fat booties and amazingly attractive small perky titties getting their tight holes pounded until their partners decide to dump a huge load inside of their wet fertile holes. Once this is the done, the camera usually shifts angles a little bit, and the girl spreads her legs and her pussy lips so that the semen could drip outside of her. You'll be able to see just how much of it the woman can take, and this truly is a tremendous sight, that's for sure. Furthermore, you'll find that the women here are somewhat diverse, too. It's not only skinny white chicks who end up taking huge loads on this page, but rather, some mixed race chicks are present up in here as well, but it seems that they all stick to this one body type, which is fine, to be quite honest. These women aren't afraid of any kind of sexual position, too. So, they will do some extreme stuff every now and then, that's for sure. The reverse cowgirl position, doggy style, missionary, you name it. You also get to see the date when a certain movie was uploaded, the title of the movie and the name of the actress. Furthermore, you also get to see just how many people saw these videos before you did, but that's probably not that important to you, is it? A 1-day trial costs you one dollar, but it costs thirty bucks for a one-month membership. If you want to get a year-long membership, it costs 120 bucks altogether.